At 20/20 Sight & Style we provide a comprehensive service in both Eyecare and Eyewear. We service the Mornington Peninsula, including Chelsea, Patterson Lakes, Frankston, Mount Eliza, Mount Martha, Rosebud, Rye, Hastings, Somerville, Balnarring, Pearcedale, Red Hill and beyond.
Your visual examination will include use of the latest technology, including retinal photography, glaucoma testing without drops and full investigation of your visual efficiency.
At 20/20 Sight & Style we treat and manage many different Visual Conditions using prescription options which include Glasses, Contact Lenses, Ortho-K, Glaucoma & Macular management, Vision Therapy, Visually-related Learning Assessments, and the newest Dry Eye Therapy.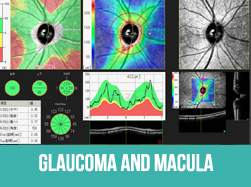 Make an Appointment Today
As Independent, Behavioural Optometrists, we have the experience, additional qualifications, latest equipment and time to examine your Vision more thoroughly than ever before. See us to see the difference.